8 units of XCMG XR280E pneumatic rotary DTH drilling rigs are working for the main workshop of a comprehensive steel mill in central Vietnam. With the holes being drilled one by one, in the near future, 5.5 million tons of steel will be produced every year on this land of more than 4,200 mu.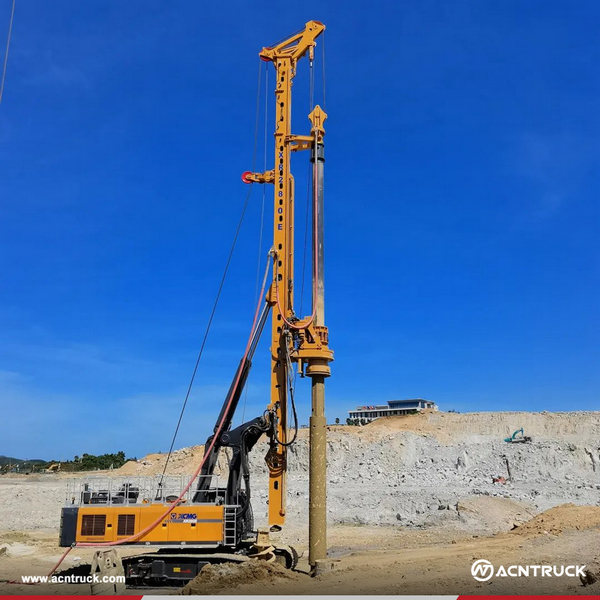 Due to the mountainous location and extremely complex geological environment, it is difficult to use conventional drilling rigs for construction. The client previously used drilling equipment modified from crawler crane. But the poor drilling accuracy and the low construction efficiency were unable to meet normal construction requirements. After using the XR280E pneumatic rotary drilling rig, the construction efficiency of the project has significantly improved, with drilling depth of up to 10 meters per hour. Its stable performance and excellent drilling efficiency have successfully completed the drilling tasks at various pile positions.
Equipped with a pneumatic down-the-hole hammer, the XR280E rotary drilling rig adopts a construction method designed specifically for complex formations, which can quickly and efficiently complete drilling in various complex formations, making drilling more stable and accurate, effectively reducing errors during the drilling process, and achieving cost reduction and efficiency increase in engineering.