On September 7th, 2022, the service manager of LiuGong in Bangladesh conducted equipment inspection at a local cement plant. When he wiped away the dust on the hour meter of an LiuGong 856C Wheel Loader, the working time of 33,925.5 hours came into view. After checking the machine's nameplate, he realized that the equipment was produced in 2009. This 856C wheel loader has been operating for 13 years and was still in good condition.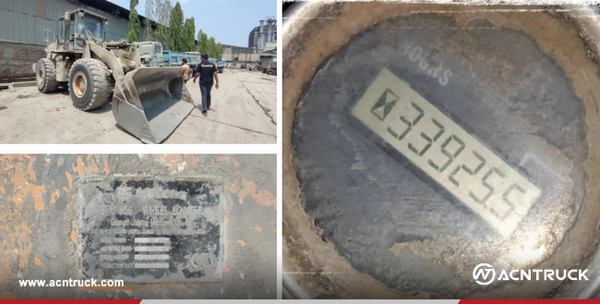 According to the customer, when they built the cement plant in 2009, their goal was to purchase a high-quality wheer loader. After doing some research, they decided to purchase the LiuGong 856C Wheel Loader. Several years have passed and the equipment has operated well. The customer purchased LiuGong 856H Wheel Loader in 2018 as the cement plant was operating steadily and Bangladesh was in the golden age of its development. At present, all the construction machinery at the cement plant comes from LiuGong. With the expansion of its business, the customer purchased LiuGong CPCD30 forklift in 2021, and decided to purchase more LiuGong equipment in the future.
In the future, LiuGong will continue to provide high quality products and services for the customers' business development.