Recently, in Kalimantan Island, Indonesia, more than 10 units of ZOOMLION mining dump trucks have been successfully delivered to customers and will be sent to local mines. In Indonesia, ZOOMLION complete mining equipment has earned a good reputation among users. This delivery once again reflects ZOOMLION's brand influence in the Indonesian market.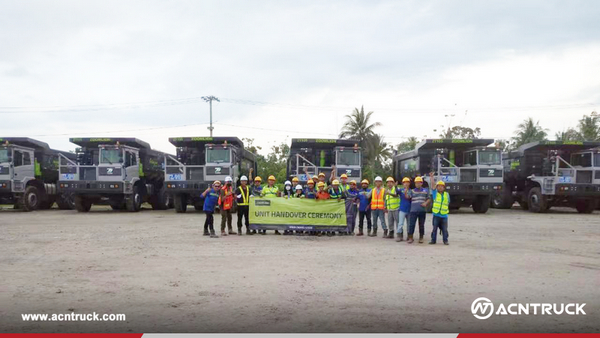 As the largest economy in Southeast Asia, Indonesia is an important country of mineral resources and production in Asia and even the world, with broad prospects for the mining equipment market. Kalimantan Island is the third largest island in the world. It is hot and rainy all the year round. 80% of the island is covered by tropical rainforest. Its environmental factors greatly test the quality and adaptability of the equipment.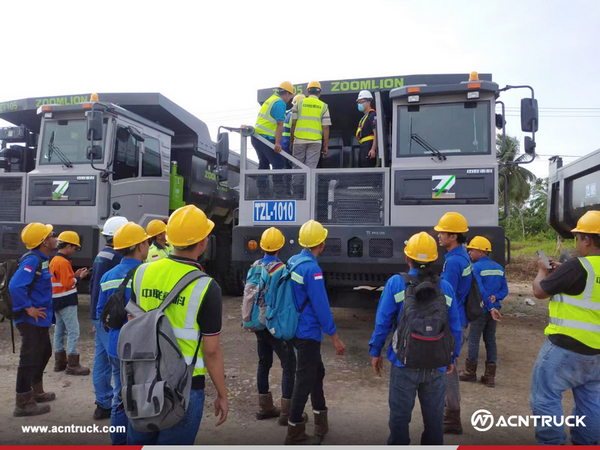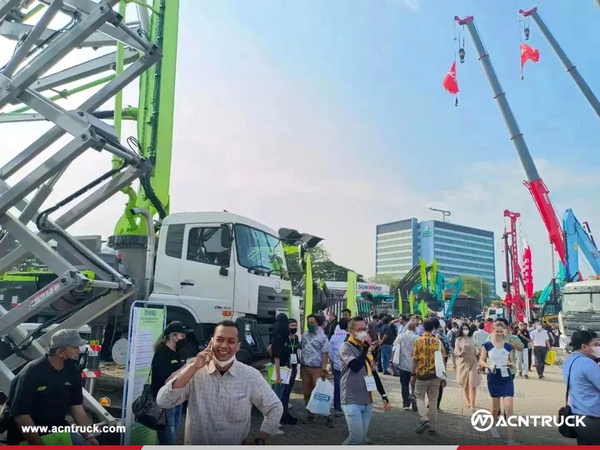 The rated load of ZOOMLION mining dump trucks covers 62 to 85 tons. It has the advantages of large load, high efficiency, low fuel consumption, and convenient maintenance. The ZT105 mining dump truck delivered this time is a star product of ZOOMLION, using high-power engine, large-capacity cargo box, enhanced special gearbox for mining, and hydraulic steering system, featuring strong power, strong bearing capacity, and quick operation. According to the customer, ZOOMLION mining dump truck performs well under adverse working conditions, and its durability and attendance rate are reliable and cost-effective. In addition, the customer also praised the two ZE750G mining excavators delivered in the same batch.
At present, while speeding up the pace of going abroad, ZOOMLION keeps creating high-quality, efficient and reliable construction equipment, providing better supporting services, and works with customers at home and abroad to achieve win-win development.