In September, the employees and their families gathered together in Guangxi Cummins Industrial Power Company, to welcome the successful offline of the 200,000th Guangxi CUMMINS engine in the special way of family day.
In 2011, CUMMINS and LIUGONG signed a joint-venture agreement. The two sides carried out all-round cooperation from manufacturing to management, opening a win-win journey of cooperation.
Guangxi Cummins is China's first and exclusive enterprise of CUMMINS focusing on the power of construction machinery, providing the exclusive power with cross-stage upgrading ability for China and overseas construction machinery market.
From the first engine to the 200,000th engine off the assembly line, Guangxi Cummins continues to advance with the mission of "driving the world forward and realizing the most beautiful life". From the 10,000th engine to the 200,000th engine today, it has made remarkable achievements one after another and contributed to promoting industrial development and technological progress.
After the ceremony, the families of the employees visited the advanced production line of Guangxi Cummins, understood the standardized production process of the engine, and witnessed the power and intelligent manufacturing charm of construction machinery.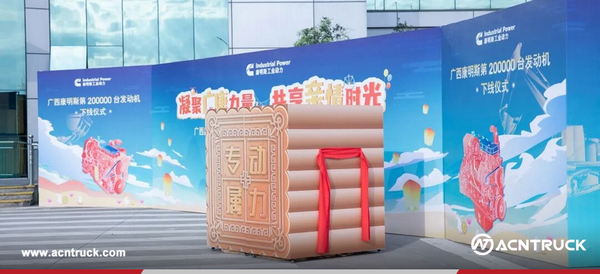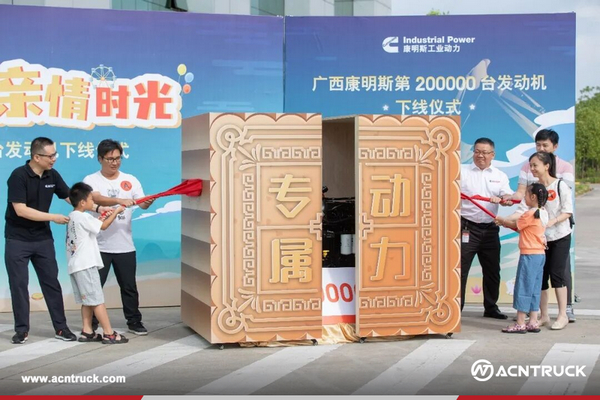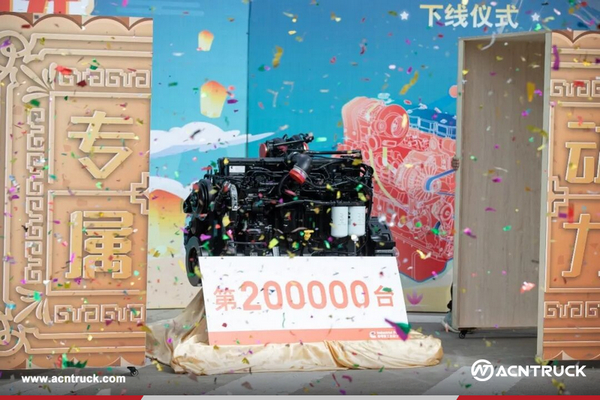 CUMMINS employees and family representatives unveiled the 200,000th engine